<![if !vml]>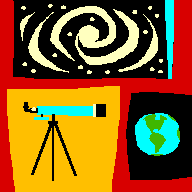 <![endif]>
Return to the essay table of contents
5. HUMAN SLAVERY: THE WORLD IN CHAINS - NEW FEBRUARY 2011
At the end of my GLOBAL WARMING: THE TRUTH, elsewhere on this site, I quote William Graham Sumner, writing on human slavery over 100 years ago: "When the coal is used up will slavery once more begin?" To which I then add: "slavery never ended, even with the gifts.", the "gifts" being the scientific and technological advances that enabled us to substitute machines for humans-- to the extent we have. In other words, the demonic remains in man, the indifference to other souls, the moral and emotional deadness, the greed, the utterly insatiable material greed that has driven-- and continues to drive-- civilization. I don't mean such forms of human darkness are the only drivers of civilization, or that there's no light-- but the dark is strong. And I don't think we can ever shake it off, only control it. So while others reading what follows may consider it just an interesting accumulation of historical data, I see it as still a sort of template of human possibility. Possibility meaning that if we falter materially in a bad way we can read the future in these figures. It chills me to say that. So take this all as historical arcana, if you wish.
On a more technical note, before we begin, let it be acknowledged that these numbers and percentages are in many cases nothing more than intelligent estimates or guesses. The records for most parts of the human past are sparse, or lost, or were never kept. Scholars have done the best they can with what's available, but in some cases it's wisest to simply list divergent estimates and let the reader try to sort them out.
1. ADAMAWA (A KINGDOM IN NORTHERN CAMEROON) - 19TH CENTURY
(Source: Asian & African Systems of Slavery, James Watson, ed., page 43)
30-50 % of the population slaves
2. AFRICA
(Africa: A Biography Of A Continent, John Reader, 291)
In historical times 30-60 % of Africans were slaves.
(Slavery In Africa, Suzanne Miers & Igor Kopytoff, eds.)
The tribe or area:
Margi (page 60) - 1-2 % of population slaves
Sena (60) - As high as 10 %
Kongo of Mbanza Manteke (60) - As high as 50 %
Aboh(60) - About 50 %
Wolof (60) - About 33 %
Sereer (60) - About 33 %
Hausa (61) - About 50 %
The Entire Western Sudan (61) - 30-60 %
French West Africa (early years of colonial rule) (74) - Total population was about 10 million. About 5 million were slaves.
Vai (294) - Total population 12-15,000. 75 % slaves.
Mende (late 19th Century) (418) - As high as 50 %
(1920's) (428) - Population 550,000. 15 % slaves.
(1920's) (429) - Slaves varied in districts from 10-50 %.


3. AKKAD (ANCIENT MESOPOTAMIA) - c. 2300 BC
(Asian & African Systems of Slavery, Watson, ed., 20)
13 % of population slaves


4. ALGIERS - MID-1600'S
(Christian Slaves, Muslim Masters, Robert C. Davis, 221)
Population: 100,000 +
Christian slaves: 10-12,000


5. AMERICA, COLONIAL
(Thomas Jefferson, Willard Sterne Randall, 14)
Somewhere between 1/2 and 2/3 of all immigrants to Colonial America came as indentured servants (5-7 years).
Between 1718 and 1775 an estimated 50,000 British convicts and vagrants were shipped to America sentenced to at least 7-14 years of servitude and sometimes to life.

- 1763
(The Oxford History Of The American People, Samuel Eliot Morison, 173)
Population: About 1,500,000
Black slaves: About 500,000

- 1770
(Thomas Jefferson, Willard Sterne Randall, 145)
Half of Americans not free

- 1776
(Toil And Trouble, Thomas R. Brooks, 5)
Up to 1776 it is estimated that as many as 80 % of the immigrants to America were indentured servants or Black slaves.

(The Oxford History Of The American People, Samuel Eliot Morison, 83, 173)
Population: About 2,500,000
Slaves: About 825,000


6. ATHENS AND PIRAEUS (WITHIN THE CITY-STATE OF ATTICA) - 431 BC
(Slavery I, Milton Meltzer, 65)
60,000 citizens
25,000 metics (resident aliens)
70,000 slaves


7. ATTICA - ABOUT 450 BC
(A Historical Geography of Europe, Norman Pounds, 53)
Estimates by various experts:
Beloch: 285,000 total population. 100,000 slaves.
Ehrenberg & Kahrstedt: 215-300,000 total population. 80-110,000 slaves.
Gomme: 315,000 total population. 115,000 slaves.
Tod: 265-310,000 total population. 80-100,000 slaves.

- Mid-5th Century BC
(History Of Slavery, Susan Everett, 15)
80-100,000 slaves. About 25 % of the population.

- 309 BC
(Everyday Life In New Testament Times, A. C. Bouquet, 152)
According to a census of the time: 21,000 male and free citizens of full age. 400,000 slaves.
According to another estimate: 90,000 citizens, 45,000 aliens, 365,000 slaves.


8. BAHIA (BRAZIL) - 1610
(Red Gold, John Hemming, 86)
2,000 Whites
3-4,000 Black slaves
7,000 additional Indian and Black slaves on sugar plantations
8,000 Free Indians on missions


9. BANGKOK - Late 19th Century
(Asian & African Systems of Slavery, Watson, ed., 275)
90 % of non-Chinese inhabitants slaves


10. BARBADOS - 1640'S
(They Were White And They Were Slaves, Michael A. Hoffman II, 7)
"In Barbados by the 1640s there were an estimated 25,000 slaves, of whom 21,700 were White."

- 1655
(Ibid., 31)
Half of the White population consisted of political prisoners who'd been sold into slavery.

- 1660
(The Oxford History Of The American People, Samuel Eliot Morison, 100)
23,000 Whites
20,000 Black slaves

- 1683
(Slavery II, Milton Meltzer, 93)
20,000 Whites
46,000 Black slaves

- 1700
(The Oxford History Of The American People, Samuel Eliot Morison, 132)
11,000 Whites
60,000 Black slaves


11. BARBARY COAST (NORTH AFRICA) - 1530-1780
(Christian Slaves, Muslim Masters, Robert C. Davis)
Page 23: 1 to 1-1/4 million White Christian European slaves
Page 103: % of population made up of European slaves:
Algiers - Up to 25 %
Tunis - 10-20 %
Tripoli - 10-20 %


12. BOSTON - 1750
(Thomas Jefferson, Willard Sterne Randall, 144)
20 % of families owned slaves.


13. BRAZIL - 1800
(Slavery, Richard Watkins, 12)
Over half the population slaves

- 1819
(To Be A Slave In Brazil 1550-1888, Katia M. De Queiros Mattoso, 51)
3,598,132 total population. 1,081,174 slaves.

- 1823
(Ibid., 50)
3,960,866 total population. 1,147,515 slaves.

- 1840's
(Slavery Through The Ages, George MacMunn, 137)
Population: 5-6 million
2/3 were slaves

- 1872
(To Be A Slave In Brazil 1550-1888, Katia M. De Queiros Mattoso, 50)
9,930,478 total population. 1,510,806 slaves.
(From Slavery To Vagrancy In Brazil, Martha Huggins, 19)
Northeast: 32 % of population slaves
Southern Coffee Region: 59 % of population slaves


14. CAPE VERDE ISLANDS - 1582
(General History of Africa, Vol. IV, Abridged Edition, J. Ki-Zerbo & D. T. Niane, eds., 125)
On the two main islands, Fogo and Santiago:
1,600 Whites
400 Free Blacks
13,700 slaves


15. CAROLINAS - 1708
(Indian Slavery In Colonial Times, Almon Lauber, 106)
3,960 Free Whites
120 Indentured servants
4,100 Blacks [presumably all, or almost all, slaves]
1,400 Native American slaves


16. CHARLESTON, SOUTH CAROLINA - 1703
(The Peopling Of British North America, Bernard Bailyn, 109-10)
Population: Slightly over 7,000
3,600 Free Whites
The rest Black slaves, Indians, White indentured servants

- 1742
(The Atlantic Frontier, Louis B. Wright, 287)
Population: 6,800
Slaves: 3,400


17. CHESAPEAKE COLONIES (I.E., MARYLAND/VIRGINIA)
(The Peopling Of British North America, Bernard Bailyn, 101)
% of population Black slaves:
1680: Less than 8 %
1690: 15 %
1710: 25 %

18. CHINA - END OF SHANG DYNASTY, 1028 BC
(A History of China, Wolfram Eberhard, 21)
Population: About 4 to 5 million
Serfs: About 1 to 1-1/4 million

- 202 BC-220 AD
(Everyday Life in Early Imperial China, Michael Loewe, 58)
About 1 % of population slaves

- 845 AD
(The Pattern of the Chinese Past, Mark Elvin, 74)
4,600 Buddhist monasteries, over 250,000 monks and nuns, 150,000 slaves

- 1930
(Slavery II, Milton Meltzer, 258)
About 4 million child slaves


19. COMOROS ISLANDS (INDIAN OCEAN) - Mid-1860's
(Asian & African Systems of Slavery, Watson, ed., 80)
Population: 65,000
At least 40 % slaves


20. CRIMEAN KHANATE - 1475-1783
(Slavery, Richard Watkins, 10)
75 % of population slaves or freed slaves


21. CUBA - 1846 Census
(Slavery Through The Ages, George MacMunn, 140)
418,000 Whites
496,000 slaves (some say nearer 800,000)
153,000 free colored

- 1873
(Ibid.)
Population: 1,500,000
500,000 slaves

- 1886
(The Evolution of Man and Society, C. D. Darlington, 593)
Population: 1,500,000
500,000 slaves


22. CULTURES WITH SLAVERY, BY GEOGRAPHICAL AREA
(A study by Coult & Habenstein, quoted in E. Hoebel's Anthropology, 411)
Geographical Area:
Africa: 111 cultures in study - 77 with slavery (69 % of total)
Circum-Mediterranean: 73 cultures - 38 with slavery (52 %)
Eurasia: 78 cultures - 42 with slavery (54 %)
Pacific Islands: 98 cultures - 30 with slavery (31 %)
North America (Native American): 108 cultures - 32 with slavery (30 %)
South America (Native American): 72 cultures - 29 with slavery (40 %)

Total: 540 cultures - 248 with slavery (46 %)


23. CYPRUS - c. 1570
(The Mediterranean And The Mediterranean World In The Age Of Philip II, Vol. 1, Fernand Braudel, 156)
Population: 180,000
Serfs: 90,000


24. DUTCH CAPE COLONY (SOUTH AFRICA) - 1793
(Africa: A Biography Of A Continent, John Reader, 457)
Whites: Men - 4,032
Women - 2,730
Children - 7,068
Total - 13,830
Slaves (Africans, Madagascarenes & Indonesians):
Men - 9,046
Women - 3,590
Children - 2,111
Total - 14,747


25. EGYPT - ANCIENT
(Asian & African Systems of Slavery, Watson, ed., 20)
About 35 % of population slaves

- EARLY 12TH CENTURY BC
(A History of Egypt, James Henry Breasted, 412-15)
About 2 % of the population temple slaves
Temples of Amon - Over 86,500 slaves
Temples of Re - About 12,500 slaves
All other temples - About 8,000 slaves

- 1820 AD
(Africa: A Biography Of A Continent, John Reader, 432)
Nile Valley between Wadi Halfa and 4th Cataract: About 4 % of population slaves

- 1900
(Ibid.)
Nile Valley between Wadi Halfa and 4th Cataract: About 33 % of population slaves


26. ENGLAND - Late 11th Century AD
(Slavery And Serfdom In Europe, W.R. Brownlow, 101-2)
From Domesday Survey of England:
9 % of the population slaves

% of the male population slaves in:
Gloucestershire - 24 %
Cornwall - 21 %

Devonshire:
Male population - 17,434
Slaves - 3,294
Serfs - 8,070 (or possibly higher)


27. ETHIOPIA (ABYSSINIA) - 1926
(Slavery Through The Ages, George MacMunn, 199-200)
Population: 10 million
Slaves: 2 million

(Slavery in the Arab World, Murray Gordon, 224)
Population: About 10 million
Slaves: About 2 million

- 1933
(Slavery II, Milton Meltzer, 284)
Estimated 20-50 % of population slaves


28. FLORIDA, WESTERN (THEN WEST OF THE APALACHICOLA RIVER TO THE MISSISSIPPI RIVER) - 1776
(The Oxford History Of The American People, Samuel Eliot Morison, 173)
Population: 4,900
Black slaves: 1,200


29. GEORGIA (AMERICA) - 1752
(The Oxford History Of The American People, Samuel Eliot Morison, 155)
Population: 2,084
Black slaves: 349

- 1755
(The Atlantic Frontier, Louis B. Wright, 301)
Population: About 3,000
Black slaves: About 1,000


30. GHANA - BETWEEN 1076 AND 1600
(Slavery, Richard Watkins, 7)
About 1/3 of population slaves


31. GREECE, ANCIENT
(Slavery I, Milton Meltzer, 72, 76)
Number of slaves owned by famous Greeks:
Plato - 5
Theophrastus - 7
Aristotle - 14
Demosthenes - 52


32. HAITI - 18TH CENTURY
(A History of Latin America, George Pendle, 116)
About 35,000 Whites
Almost 500,000 Black slaves
About 30,000 "free coloured people"

- 1780's
(Slavery II, Milton Meltzer, 117)
About 35,000 Whites
About 500,000 Black slaves
About 35,000 free people of mixed blood


33. HAUSALAND (WEST AFRICA) - LATE 19TH CENTURY
(Hausaland, Charles Henry Robinson, 127)
Population: At least 15 million
Slaves: At least 1/3 of population


34. HISPANIOLA (TODAY THE ISLAND OF HAITI AND THE DOMINICAN REPUBLIC) - 1574
(The Oxford History Of The American People, Samuel Eliot Morison, 36) 1,000 Spaniards
12,000 Black slaves


35. HONG KONG - 1900
(Asian & African Systems of Slavery, Watson, ed., 250)
Up to 2 % of the population were male slaves ("sai man")


36. ILLINOIS TERRITORY (THEN FRENCH) - 1750
(Indian Slavery In Colonial Times, Almon Lauber, 102)
5 Villages:
1,100 Whites
300 Black slaves
60 Native American slaves


37. INDIA - 1841
(Asian & African Systems of Slavery, Watson, ed., 181)
8-9 million slaves in British India
About 16 million slaves in British India plus non-British territories plus British-protected states

(The total population of what is now Pakistan, India and Bangladesh was then about 220 million.)


38. ISLAMIC WORLD
(Slavery, Richard Watkins, 6-7)
From the middle of the 7th Century to the end of the 19th Century an estimated 18 million Africans were taken as slaves to Islamic countries, plus millions of Europeans and Asians.

(Slavery in the Arab World, Murray Gordon, 13)
Between the 7th and 20th Centuries about 14 million Africans were brought to the Islamic world as slaves.


39. ISRAELIS AT RETURN FROM BABYLONIAN EXILE - 538 BC
(Ancient Israel, Vol. 1, Roland DeVaux, 84)
42,360 free persons
7,337 slaves


40. ITALY - 9TH CENTURY AD
(The Cambridge Economic History of Europe, Vol. 1, 2nd Edition, M. M. Postan, ed., 240)
An estate at Farfa:
93 slaves
1,400 serfs

- 10TH CENTURY AD
(Ibid.)
An estate at Brescia:
741 slaves
Nearly 4,000 serfs


41. JAMAICA - 1673
(The Evolution of Man and Society, C. D. Darlington, 594)
Population: About 17,700
About 10,000 slaves

- 1700
(The Oxford History Of The American People, Samuel Eliot Morison, 132)
5,000 Whites
45,000 Blacks [presumably all slaves]

- 1778
(Ibid., 212)
18,420 Whites
205,261 Blacks (almost all slaves)

- 1791
(The Evolution of Man and Society, C. D. Darlington, 594)
30,000 Whites
10,000 Free Negro and "Colored"
250,000 Black and Colored slaves


42. JAPAN - c. 300-650 AD
(Japan, John Whitney Hall, 29)
Perhaps 5 % of population slaves


43. JEFFERSON, THOMAS
(Thomas Jefferson, Willard Sterne Randall, 177, 520)
1773: Owned 169 slaves
1795: Owned 154 slaves


44. KANO (CITY IN HAUSALAND) - c. 1825
(Sahara, Marq de Villiers & Sheila Hirtle, 220-1)
Population: 30-40,000
Over 50 % slaves

- Late 19th Century
(Hausaland, Charles Henry Robinson, 113)
Population: 100,000+
Slaves "probably constitute considerably more than half the whole population".


45. KENYA COAST - Mid-1860's
(Asian & African Systems of Slavery, Watson, ed., 80)
About 25 % of population slaves

- Late 19th Century
(Africa: A Biography Of A Continent, John Reader, 432)
44 % of population slaves

46. KHARTOUM - Early 1880's
(Khartoum 1885, Donald Featherstone, 53)
Population: About 50,000
Slaves: About 30,000


47. KNIGHTS TEMPLAR (MEDIEVAL RELIGIOUS MILITARY ORDER), CASTLE OF SAFED (GALILEE) - 1260'S AD
(Knight Templar 1120-1312, Helen Nicholson, 32,41)
430 combat personnel
820 manual workers
400 slaves


48. KOREA - 1424
(A History of Korea, William E. Henthorn, 165)
114 government offices had 200,000 slaves.

- Taegu District, 1690-1858
(Ibid., 207)
% Slaves:
1690 - 40.6 %
1726-1732 - 28.4 %
1783-1789 - 5.4%
1858 - 1.7 %


49. KWAKIUTL (NATIVE AMERICAN TRIBE, NORTHWEST COAST)
(Sick Societies, Robert B. Edgerton, 91)
Perhaps 15 % of population slaves


50. LEEWARD ISLANDS (CARIBBEAN) - 1700
(The Oxford History of the American People, Samuel Eliot Morison, 132)
2,000 Whites
10,000 Black slaves


51. LISBON - 1550
(African Kingdoms Of The Past, Kenny Mann, 50)
At least 10% of population Black slaves

- 1552
(Slavery II, Milton Meltzer, 3)
Population: 100,000
10,000 slaves
More than 60 slave markets in the city

- 1633
(The Mediterranean And The Mediterranean World In The Age Of Philip II, Vol. 1, Fernand Braudel, 335)
Population: 100,000
15,000 Black slaves


52. LOLO TRIBE OF PRE-REVOLUTIONARY SOUTHWEST CHINA
(Primitive Peoples Today, Edward Weyer Jr., 214)
One noble may have had as many as 300-400 slaves.


53. LOUISIANA (THEN FRENCH) - 1726
(Indian Slavery In Colonial Times, Almon Lauber, 91)
1,952 masters
276 hired men and servants
1,540 Black slaves
229 Native American slaves


54. MALABAR (INDIA) - 19th Century
(Asian & African Systems Of Slavery, Watson, ed., 185)
About 15 % of population slaves


55. MANDINKO TRIBE (WEST AFRICA) - Late 18th Century
(Mandinko, Matt Schaffer & Christine Cooper, 2)
About 3/4 of population slaves


56. MANHATTAN - 1700
(The Peopling Of British North America, Bernard Bailyn, 95-6)
Population: 5,000
Perhaps as much as 15 % African, almost all of them slaves


57. MASCARENE ISLANDS (INDIAN OCEAN) - 1800
(Slavery in the Arab World, Murray Gordon, 146)
About 20,000 Whites and Half-Whites
About 100,000 slaves


58. MASINA (WEST AFRICAN REGION) - Mid-19th Century
(A History Of The Muslim World Since 1260, Vernon Egger, 283)
At least 50 % of the population slaves


59. MASSACHUSETTS - 1746
(The Oxford History Of The American People, Samuel Eliot Morison, 149)
Population: 224,185
5,235 Black [presumably almost all slaves]


60. MAURITANIA (WEST AFRICA) - 1989
(Slavery in the Arab World, Murray Gordon, ii)
200,000 slaves

- 1999
(AFSC Quaker Bulletin Service, Fall 1999, 3, "Slavery flourishes in Mauritania, former slave tells", Sunanda Ghushi)
100,000 slaves
300,000 "freed" slaves who still serve their masters
43 % of population slaves or in a slave-like relationship with Arab/Berber population

- 2002
(Sahara, Marq de Villiers & Sheila Hirtle, 236)
Population: 2.8 million
About 100,000 slaves


61. MAURITIUS AND SEYCHELLES ISLANDS (INDIAN OCEAN) - 1735
(Asian & African Systems Of Slavery, Watson, ed., 137)
77 % of population slaves

- 1735-1835
(Ibid.)
75-85 % of population slaves


62. MELANAU, COASTAL (IN SARAWAK IN INDONESIA) - 1948
(Asian & African Systems Of Slavery, Watson, ed., 307)
10 % of population slaves


63. MERINA (A KINGDOM IN MADAGASCAR) - End of 19th Century
(Asian & Africn Systems Of Slavery, Watson, ed., 110, 118)
Population: Over 1,000,000
Over 50 % slaves


64. MESOPOTAMIA, ANCIENT
(Asian & African Systems Of Slavery, Watson, ed., 20)
35 % of population slaves


65. MISSISSIPPI - 1860
(Slavery, Richard Watkins, 12)
55 % of population slaves


66. NATIVE AMERICANS - 1860
(Black Indians, William Katz, 135)
% of tribal populations who were Black slaves:
Cherokees - 18 %
Choctaws - 14 %
Chickasaws - 18 %
Creeks - 10 %


67. NATIVE AMERICANS (NORTHERN BRITISH COLUMBIA TO SOUTH ALASKA) - 1841
(Folkways, William Graham Sumner, 235)
1/3 of population slaves


68. NEPAL - 1925
(Asian & African Systems Of Slavery, Watson, ed., 173)
About 2/3 of 1 % of population slaves

69. NEW ORLEANS - 1721
(Indian Slavery In Colonial Times, Almon Lauber, 91)
446 free men
140 free women
96 free children
523 Black slaves
51 Native American slaves


70. NEW YORK CITY - 1746
(Thomas Jefferson, Willard Sterne Randall, 144-5)
Over 25 % of work force Black slaves
Over 50 % of households had at least one slave

- 1810
(The New York Times, 12/2/10, A30, "Last Time New York Had Just 27 House Seats? The City Was on the Rise", David W. Dunlap)
Population: 96,373
Slaves: 1,686


71. NEW YORK STATE - 1787
(Reader's Digest, 9/87, 191, "Countdown To A Miracle")
6 % of population slaves


72. NOOTKA (NATIVE AMERICAN TRIBE, NORTHWEST COAST)
(Slavery II, Milton Meltzer, 66)
"Nearly 1 out of 3 people in the rich Nootka villages were slaves."


73. NORTH CAROLINA - 1718
(The Atlantic Frontier, Louis B. Wright, 271)
Population: About 18,000
About 10,500 Black slaves

- 1750
(Ibid.)
Population: About 80,000
About 30,000 Black slaves

- 1756
(The Oxford History Of The American People, Samuel Eliot Morison, 149)
Population: 98,000
19,000 Black slaves


74. NORWAY - BEFORE 1200 AD
(The Cambridge Economic History of Europe, Vol. 1, 2nd Edition, M. M. Postan, ed., 652)
In a Norwegian law 3 slaves were reckoned as belonging to a standard farm.


75. PERCENTAGE OF SOCIETIES HAVING SLAVERY, BY TYPE
(Asian & African Systems Of Slavery, Watson, ed., 25-26)
Using figures from Ethnographic Atlas, Murdock:
Hunter/Gatherer - 3 %
Incipient Agriculture - 17 %
Extensive Agriculture - 43 %
Advanced Agriculture - 43 %
Predominantly Fishing - 34 %
Pastoral - 73 %


76. RHODE ISLAND - 1749
(The Oxford History Of The American People, Samuel Eliot Morison, 149)
Population: 31,516
3,077 Blacks [presumably almost all slaves]

- 1750
(Thomas Jefferson, Willard Sterne Randall, 144)
12 % of population Black slaves


77. ROME (THE CITY) - DURING THE EMPIRE
(Scientific American, 9/74, 95, "The Migration of Human Populations", Kingsley Davis)
Maximum population: 1,000,000
80 % of the people born in Rome were of "slave extraction".

(A Short History Of Technology, T. K. Derry & Trevor Williams, 244)
Population: Less than 1,000,000
Perhaps 200,000 slaves

- AROUND 100 AD
(Slavery I, Milton Meltzer, 128)
Estimates by various scholars:
Jerome Carcopino: 1,200,000 total population. 400,000 slaves.
Julius Beloch: 800,000 total population. 280,000 slaves.
J. Marquardt: 1,610,000 total population. 900,000 slaves.


78. ROME - THE NATION, AT THE TIME OF THE REPUBLIC
(Slavery I, Milton Meltzer, 133)
A Roman "of only moderate wealth might have had a household of 400 domestic slaves."


79. ROME - THE EMPIRE
(A History Of Private Life, Vol. 1, Paul Veyne, ed., 57)
About 25 % of the rural workforce in Italy were slaves.

(Slavery I, Milton Meltzer, 128):
Some scholars: About 75 % of the population slave

(Ibid., 133, 135)
Number of slaves owned by prominent Romans:
Pliny The Younger - 500
C. Caelius Isidorus - 4,116
Crassus - At least 20,000
Emperors (typical) - 20,000 +

- THE EMPIRE, C. 1 AD
(The Evolution of Man and Society, C. D. Darlington, 305)
2/3 of the people were slaves or serfs.

(Slavery, Richard Watkins, 67)
Richest 5 % of the population owned 1 million house slaves


80. RUSSIA - c. 1800
(The Harvest Of Sorrow, Conquest, 15)
Population: 36 million
Serfs: 34 million

- EARLY 19TH CENTURY
(Introduction to Fathers And Sons, Rosemary Edmonds [Penguin Edition], 5)
The estate of Ivan Turgenev's parents: 5,000 serfs

- 1861
(The Evolution of Man and Society, C. D. Darlington, 555)
Population: About 92 million
Serfs: 69 million (47 million private serfs/22 million Crown serfs)


81. SAHEL (GRASSLANDS SOUTH OF THE SAHARA) - AT THE TIME THE WHITES CAME
(To Be A Slave In Brazil: 1550-1888, Katia Mattoso, 15)
Slaves possibly 30-50 % of the population

- END OF 19TH CENTURY
(Africa: A Biography Of A Continent, John Reader, 431)
From the Atlantic to Lake Chad: 30-50 % of population slaves
Near some commercial centers: 80 % of population slaves


82. SAUDI ARABIA - 1936
(Slavery in the Arab World, Murray Gordon, 227)
500,000-700,000 slaves

- 1962
(Ibid., 233)
100,000-250,000 slaves

83. SEVILLE (SPAIN) - MID-16TH CENTURY
(Africa's Discovery Of Europe: 1450-1850, David Northrup, 8)
Almost 7.5 % of population Black slaves


84. SOKOTO CALIPHATE (NORTHERN NIGERIA) - 1900
(Africa: A Biography Of A Continent, John Reader, 431-2)
Population: 10 million
Slaves: 2.5 million
Called the second largest slave society in modern times. (The first was the U.S., with nearly 4 million slaves in 1860.)

- EARLY 20TH CENTURY
(A History Of The Muslim World Since 1260, Vernon Egger, 283)
25 % of population slaves. About 2.5 million out of about 10 million.


85. SOUTH AFRICA - EARLY 19TH CENTURY
(New Leader Magazine, 8/11-25/86, "Lessons Of South Africa", Barry Gewen)
26,000 Dutch
30,000 Slaves
30,000 Aboriginal Hottentots


86. SOUTH CAROLINA - 1708
(Black Indians, William Katz, 106)
5,280 European settlers
2,900 Africans [presumably all, or almost all, slaves]
1,400 Native American slaves

- 1718
(The Atlantic Frontier, Louis B. Wright, 271)
About 6,000 Whites
About 10,000 Black slaves

- 1750
(Ibid.)
About 25,000 Whites
About 39,000 Blacks [presumably almost all slaves]

- 1790
(A Splendid Exchange, William J. Bernstein, 321)
42 % of population slaves

- 1830
(Ibid.)
54 % of population slaves

- 1860
(Slavery, Richard Watkins, 12)
64 % of population slaves


87. ST. THOMAS' PARISH (SOUTH CAROLINA) - 1728
(Indian Slavery In Colonial Times, Almon Lauber, 107)
565 Whites
950 Black slaves
60 Native American slaves


88. SOUTH KINGSTON, RHODE ISLAND - 1730
(Indian Slavery In Colonial Times, Almon Lauber, 110)
935 Whites
333 Black slaves
223 Native American slaves

- 1748
(Ibid.)
1,405 Whites
380 Black slaves
193 Native American slaves


89. SUDAN - 1870'S
(Slavery Through The Ages, George MacMunn, 213)
7/8th's of population slaves


90. TEXAS - 1834
(The Oxford History Of The American People, Samuel Eliot Morison, 551)
20,000 Whites
2,000 Black slaves


91. THAILAND (THEN CALLED SIAM) - MID-19TH CENTURY
(Asian & African Systems Of Slavery, Watson, ed., 275)
Population: About 6,000,000
About 25-33 % slaves


92. TIBET - 9TH CENTURY AD
(Tibetan Civilization, R. A. Stein, 143)
King Relpachen (815-838) granted each monk 7 families for his maintenance.

- CENTRAL TIBET, 20TH CENTURY, BEFORE THE CHINESE TAKEOVER (CHINESE ESTIMATES)
(Ibid., 110)
50,000 nobles, merchants, craftsmen and beggars
150,000 monks
200,000 pastoral serfs
600,000 agricultural serfs


93. UNITED STATES - 1790
(Toil and Trouble, Thomas R. Brooks, 14)
Population: Slightly over 3,900,000
Slaves: About 750,000

- THE 10 MAJOR SLAVE-HOLDING CITIES, 1820
(The Strange Career of Jim Crow, C. Vann Woodward, 17)
20 % or more of population slaves

- NORTH, 1830
(Ibid., 17-18)
About 3,500 slaves

- 1850
(A Pocket History Of The United States, Allan Nevins & Henry Steele Commager, 197)
Population: A little over 23,000,000
Slaves: A little over 3,200,000

- SOUTH, 1850
(Ibid.)
Whites: About 6,000,000
Whites who were slave owners: 347,725

- 1860
(Africa: Biography Of A Continent, John Reader, 432)
Nearly 4 million slaves

- THE 10 MAJOR SLAVE-HOLDING CITIES, 1860
(The Strange Career of Jim Crow, C. Vann Woodard, 17)
Less than 10 % of population slaves


94. VIRGINIA - 1681
(The Oxford History Of The American People, Samuel Eliot Morison, 90)
Population: 70-80,000
Blacks: 3,000 (including some free, who themselves imported and owned Black slaves)

- 1715
(Ibid., 149)
Population: 95,000
Blacks: 23,000 [presumably most slaves]

- 1756
(Ibid.)
Population: 293,474
Blacks: 120,156 [presumably most slaves]


95. WASHINGTON, GEORGE - MT. VERNON, 1700'S
(Reader's Digest, 7/76, 55, "America, 1776", Thomas Fleming)
12,500 acres
135 slaves

- MT. VERNON, 1800 (SHORTLY AFTER WASHINGTON'S DEATH)
(Washington: The Indispensable Man, James Thomas Flexner, 392-393)
300 slaves. 150 freed shortly thereafter, according to Washington's will. He had no legal control over the rest; they were his wife's property, and she freed those that belonged to her the same year.)


96. WESTERN WORLD - C. 200 BC-200 AD
(The Evolution of Man and Society, C. D. Darlington, 619)
10-20 % of people were slaves


97. WORLD - 1937
(Slavery Through The Ages, George MacMunn, 256)
Slaves: At least 4 million (primarily in Arabia, Abyssinia, interior of Northern Africa, and China)


98. ZAFIMANIRY (A PEOPLE ENGAGED IN SHIFTING CULTIVATION IN MADAGASCAR) - END OF 19TH CENTURY
(Asian & African Systems of Slavery, Watson, ed., 118)
Population: About 15,000
Slaves: Somewhat under 10 %


99. ZANZIBAR - 19TH CENTURY
(Slavery, Richard Watkins, 9)
Up to 90 % of population slaves

- 1811
(Slavery in the Arab World, Murray Gordon, 185)
Population: 200,000
Slaves: About 150,000

- 1849
(Ibid., 52)
About 100,000 slaves

- 1860
(Ibid.)
Population: 300,000
Slaves: About 200,000

- 1907
(Ibid., 218)
Population: 208,700
Slaves: 140,000


100. ZANZIBAR AND PEMBA - 1850'S
(East and Central Africa to the Late Nineteenth Century, Basil Davidson and J. E. F. Mhina, 165)
Population: About 450,000
Free population: About 90,000 ("The rest were the oppressed local people, or slaves from the mainland.")

(Asian & African Systems of Slavery, Watson, ed., 77, 84)
An estimated 2/3rd's of population slaves
100 % of freemen owned slaves



















Return to the essay table of contents